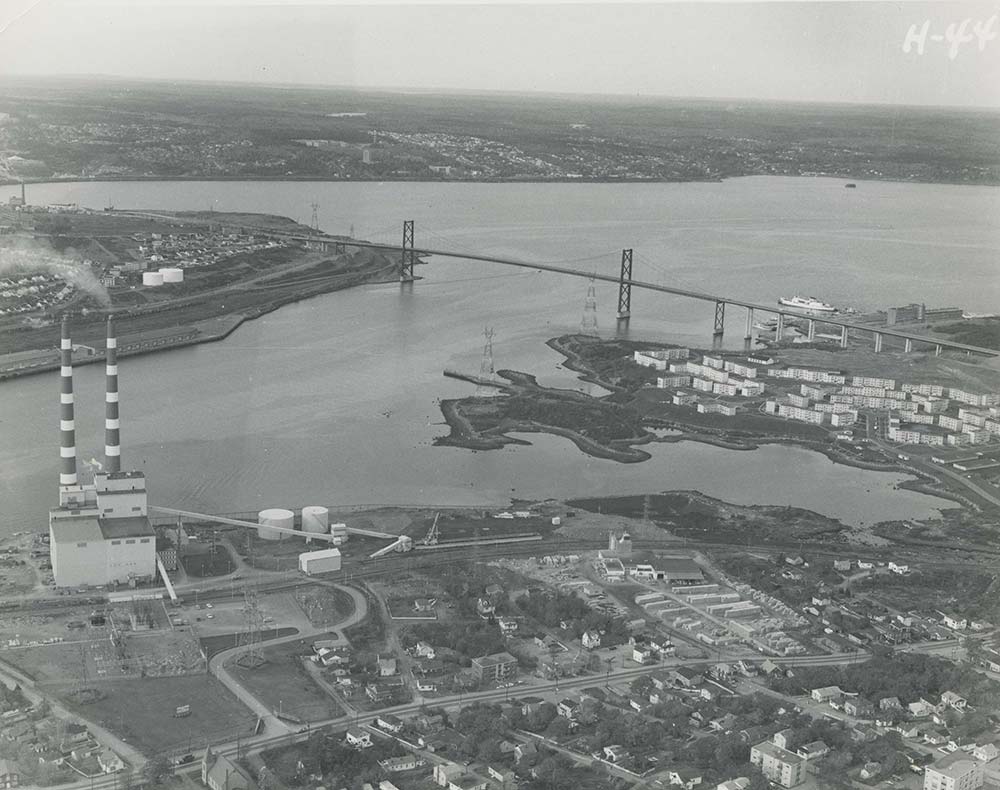 Halifax Municipal Archives celebrates Canada's Sesquicentennial with the virtual exhibit: Fly to Past: Selected Historical Aerial Photographs
We selected aerial photographs that show significant changes to our landscape over the last 50 years. See what our region looked like before the urban renewal of the 1960s when the downtowns of  Halifax and Dartmouth changed drastically with the construction of the Cogswell Interchange, Scotia Square, new ferry terminals, Alderney Gate and Dartmouth's "New City Hall." The creep of urban sprawl is evident in images from Fairview, Dartmouth East, Bedford and Simpson's store in the West End of Halifax. Other images give a sense of the land prior to major developments such as the container terminals, sewage treatment plants, highways and business parks. Natural changes to our topography are seen in the images of Point Pleasant Park prior to Hurricane Juan; the shoreline of the Northwest Arm.
"Click" on the digital images in our Virtual Exhibit and you will get full descriptions of each photograph; "roll your mouse" to zoom in to see incredible details in the aerial images. The Community Albums website supports searching within our album of aerial photos as well as across 21 albums from other archives in Nova Scotia.
The Municipal Archives holds many more aerial photographs--try searching for "aerial photograph" in the Archives Database.
The Community Albums project was made possible through the support of the Public Archives of Nova Scotia Board of Advisors, Nova Scotia Archives, and the Council of Nova Scotia Archives.