Urban Renewal photographs of downtown Halifax, 1958-1969
View over 4,000 images of the Halifax peninsula before the massive urban renewal projects of the 1960s
This treasure-trove of photographs was produced by the City of Halifax Works Department during a period of intense urban renewal: 1958-1969, (full date range of images is 1948-1982).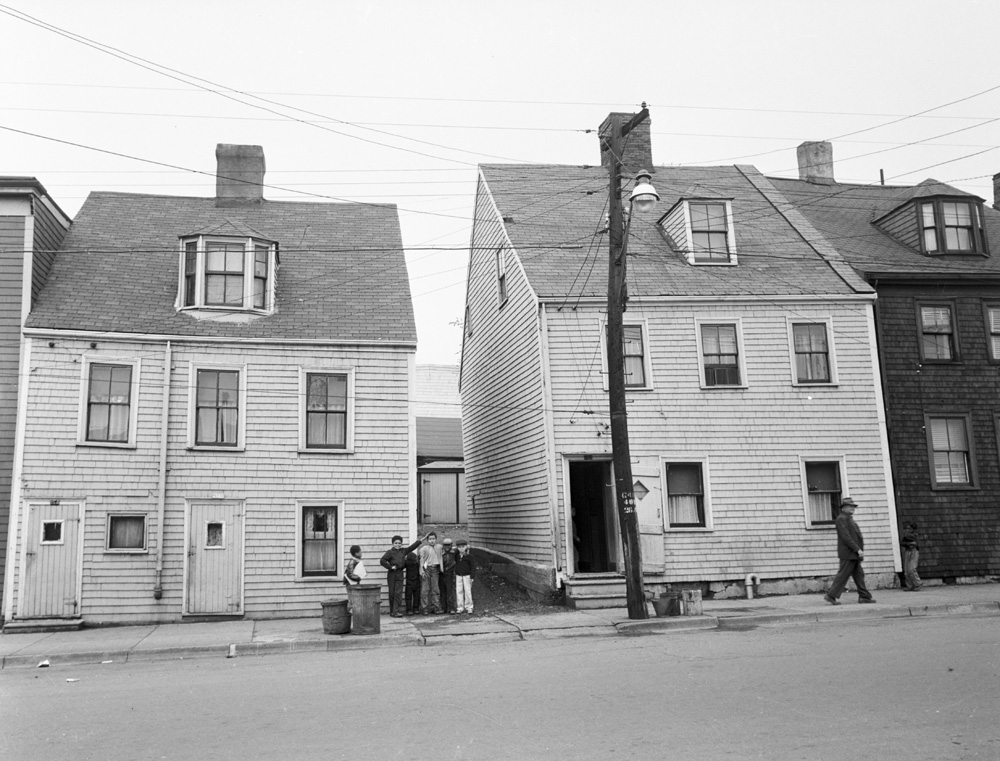 Identified by civic address or site-name, the photographs depict houses, out-buildings, vacant lots, stores, streetscapes, excavation and building sites, as well as aerial views.
Many of the photographs also capture the everyday life of residents, pets, shop-keepers, workers, and children who happened to be passing by when a photograph was taken.
Why were these photographs taken?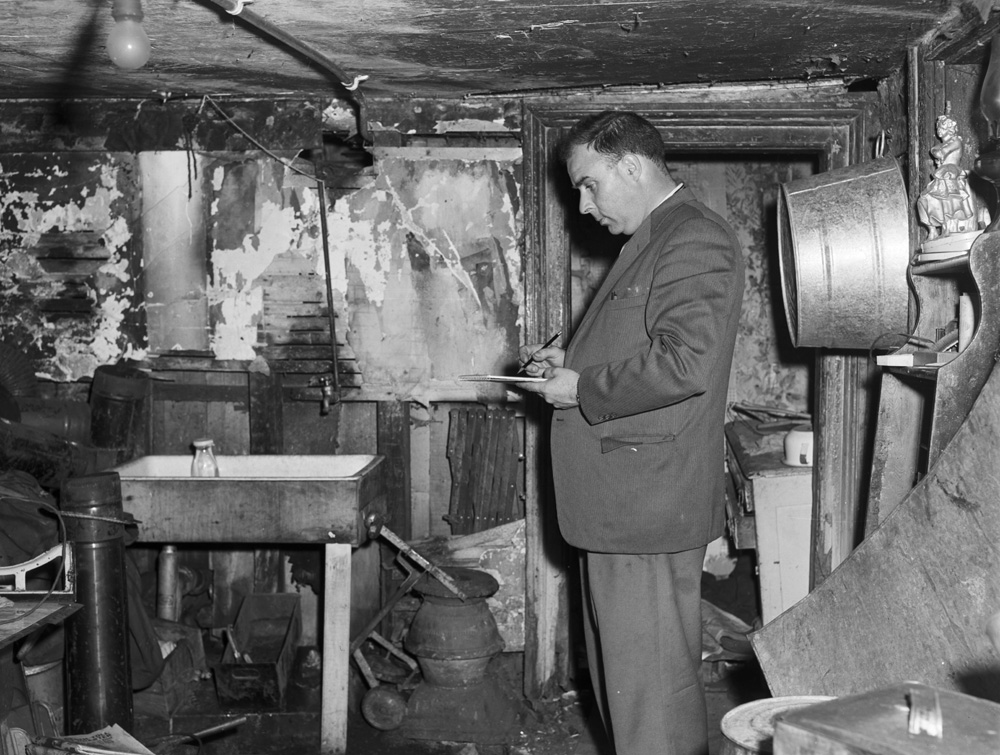 Municipal records and interviews with two former building inspectors – Alan Abraham and Arthur Lacey – show that most of the photographs were taken to accompany reports submitted to the Committee on Works. As Mr. Abraham explained
"I was working for George West [the Commissioner of Works] as Building Inspection Supervisor. The function of that [job] was to order [the demolition of] dilapidated buildings in the city, particularly those that were in the way, if you like, of what [Gordon] Stephenson wanted to happen in inner core of Halifax. So, we set about to examine these buildings, and those that were found to be structurally unfit for habitation, we'd order them demolished." (Alan Abraham, interview by Sharon Murray, Jan. 26, 2017, transcript).
Abraham and other building inspectors were tasked with identifying, photographing, and writing reports on buildings that did not comply with Ordinance No. 50, "Respecting Minimum Standards for Housing Accommodation." These reports – accompanied by the photographic evidence – were brought to the Committee on Works, which would hold a Public Hearing regarding the buildings, and in most instances, ordered them demolished within a few months, at the owner's expense, according to the procedures for removing or destroying dilapidated buildings.
Notes written on the back of the photographs sometimes indicate the reason the building or property was being assessed by the Works Department and occasionally list the name of the property-owner and/or the person who made the complaint about its unsightliness. This information is captured in the description accompanying each photograph in the Archives Database. Otherwise, details about why a specific building or property was photographed by the Works Department may be found by searching through minutes for the Committee on Works. Their minutes show that thousands of demolitions were ordered between 1958 and 1965.
Urban renewal changes the face of Halifax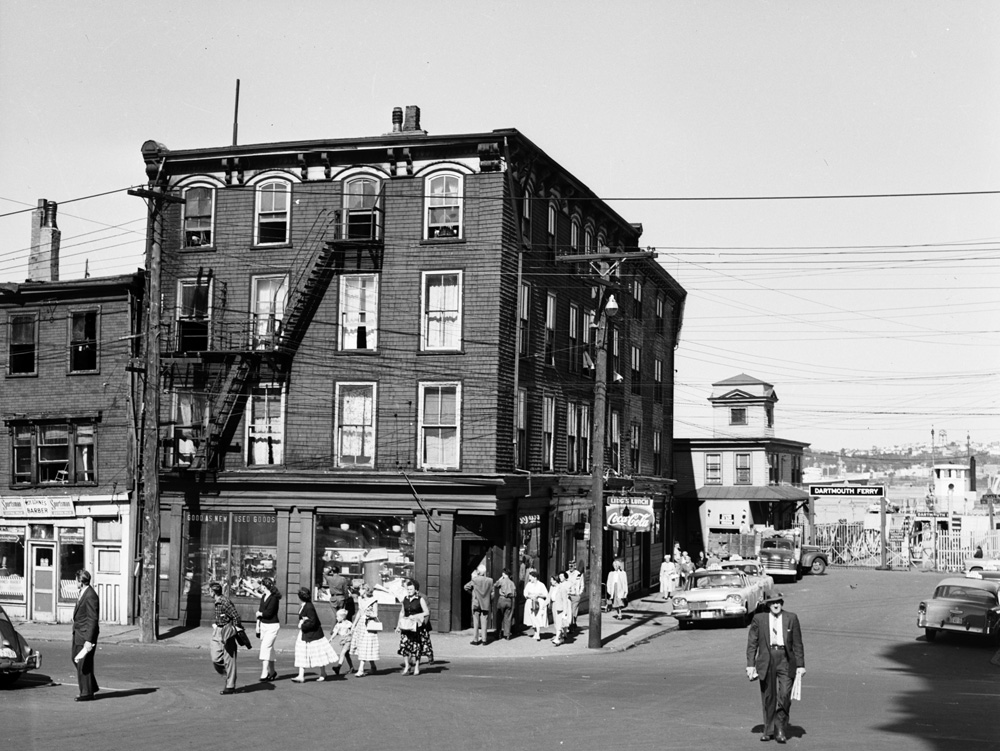 This was a period of great change in Halifax, initiated by Gordon Stephenson's 1957 "Redevelopment Study of Halifax." His urban renewal plan for the city, sometimes labelled slum clearance, cleared run-down residential areas for commercial development. The Works Department's activities, including these photographs, were part of how the City implemented Stephenson's report.
Projects like the Central Redevelopment Plan cleared the way for the development of Scotia Square, the Cogswell Interchange and the Metro Centre. Several large-scale construction projects are also documented in this series of photographs.
How to view the photographs
To view all 4000+ images search in the Archives Database. The photographs are identified by civic address, so users can search for streets of interest. As well, key-word searches, such as the name of a business, or common sight (e.g. hanging laundry, busses, billboards, children, Africville, etc.), will also yield many results. Search and browse to your heart's content using these Instructions to browse through Works Department Urban Renewal Photographs.
Enjoy browsing Halifax Municipal Archives' 16 themed Flickr Albums.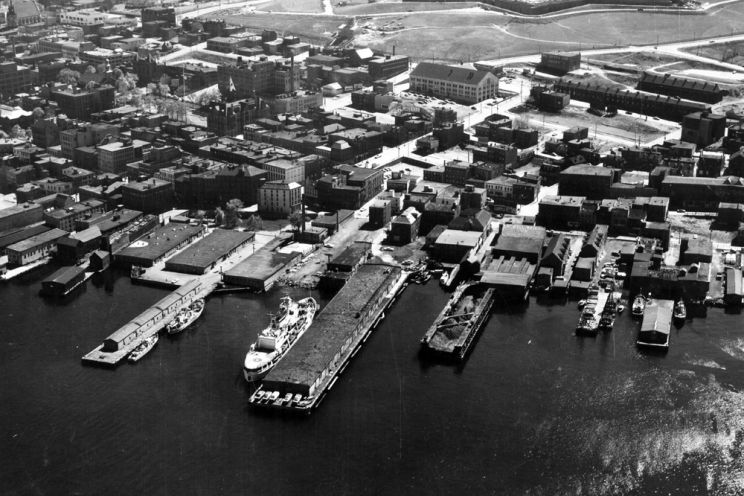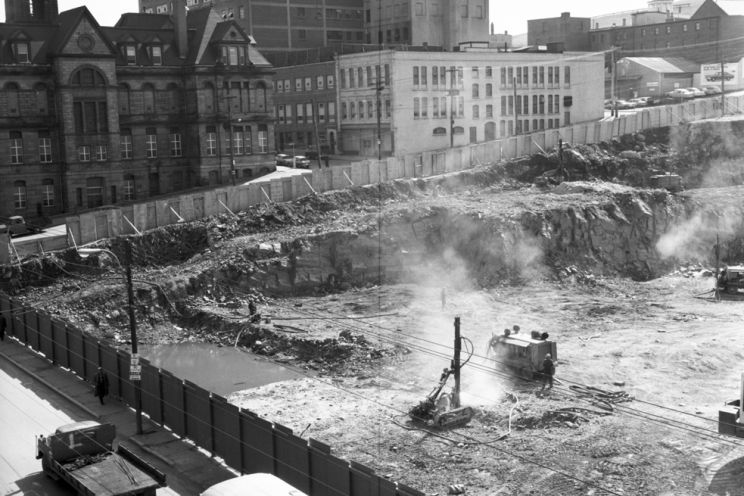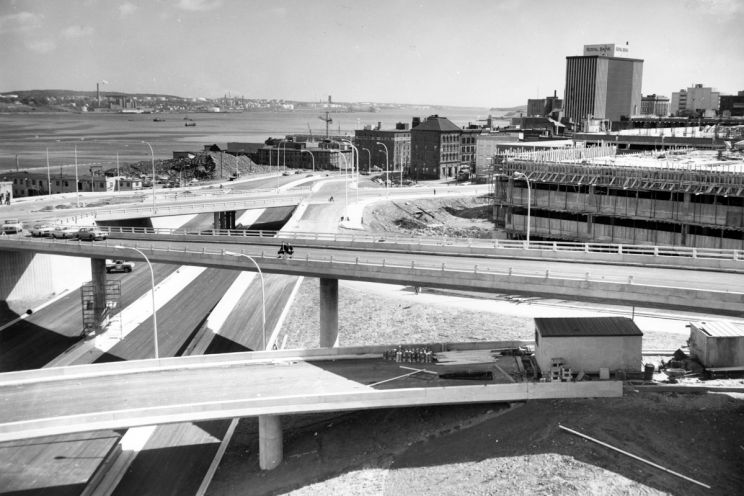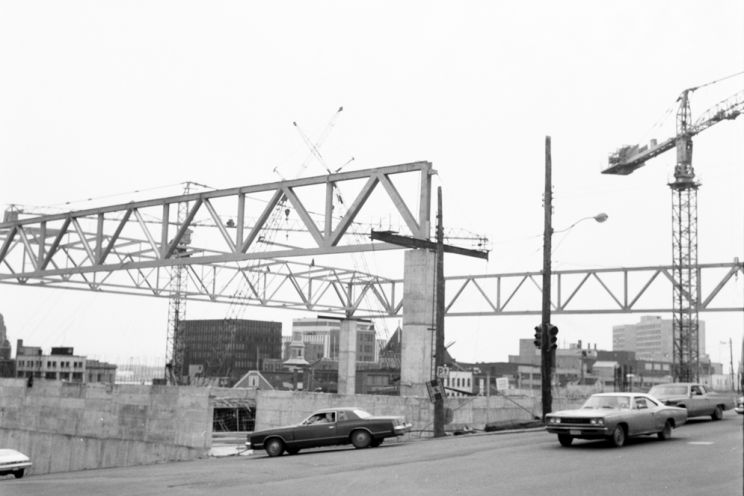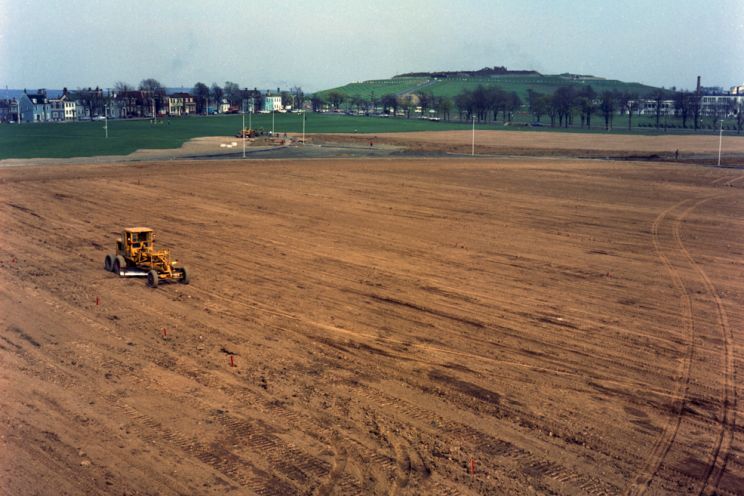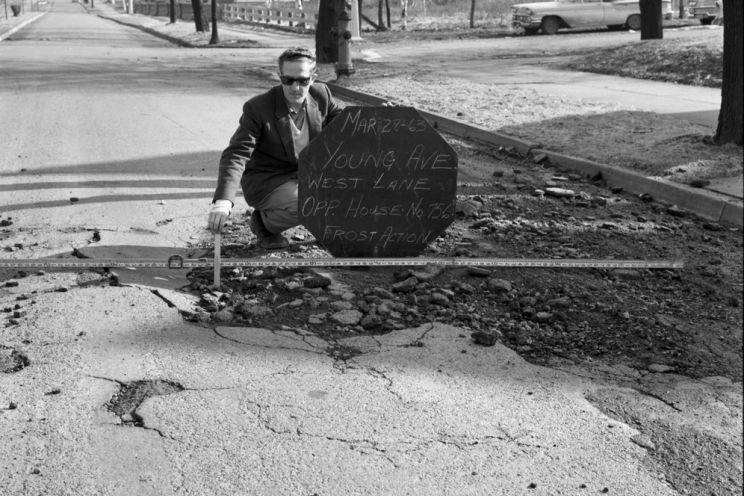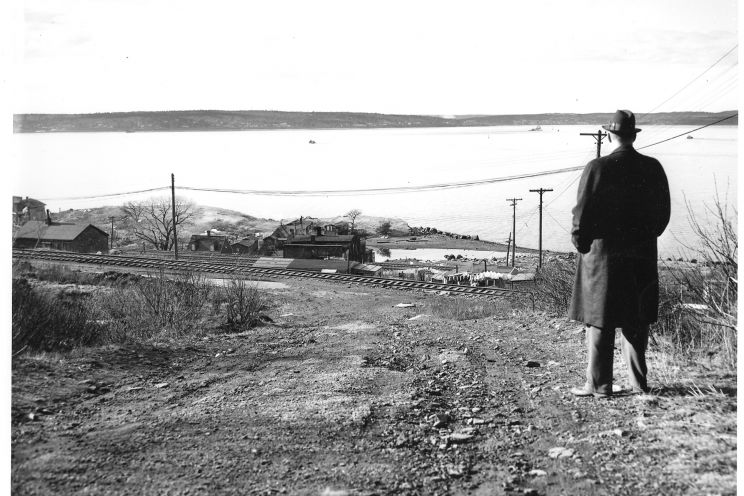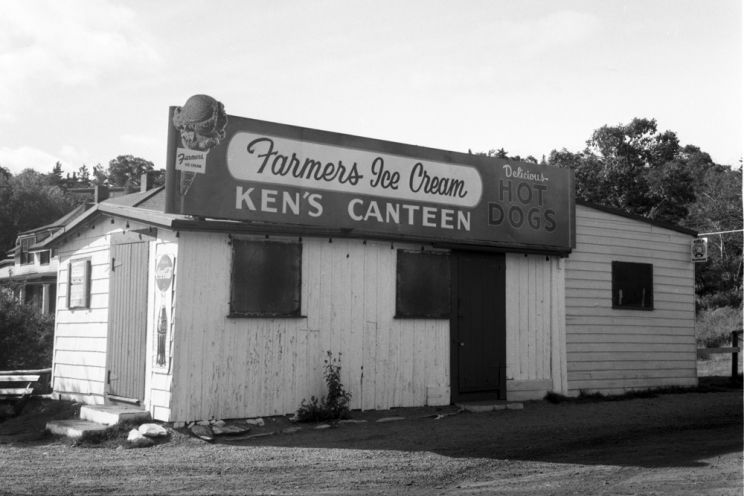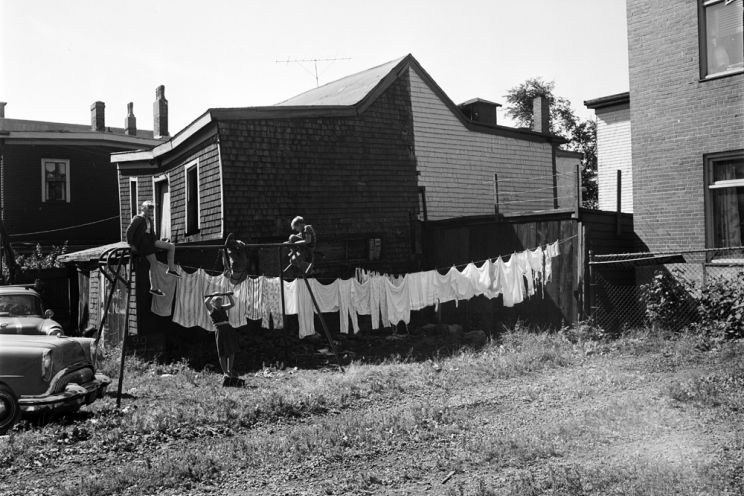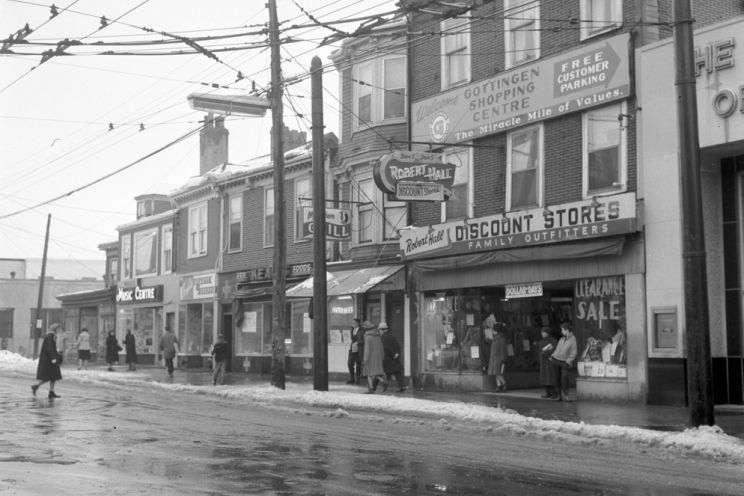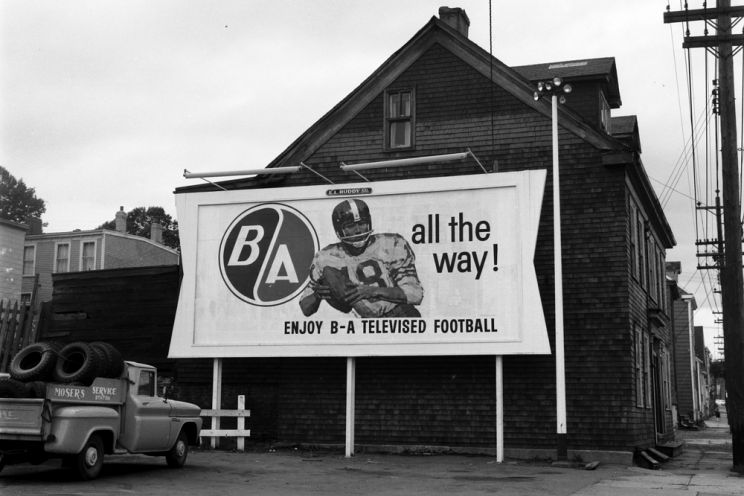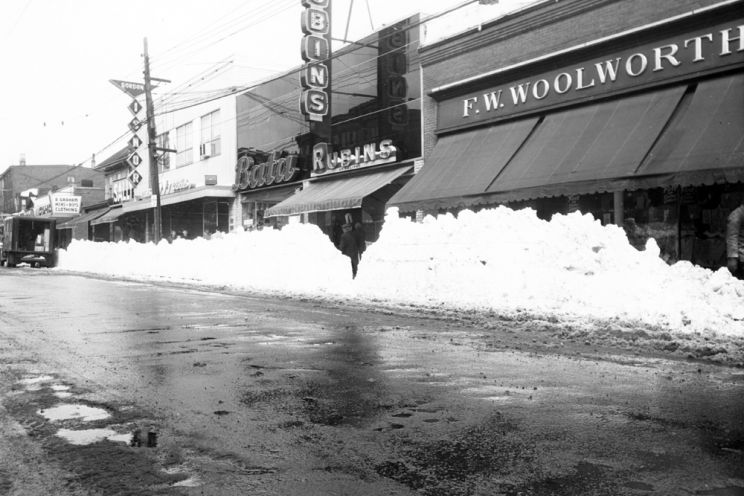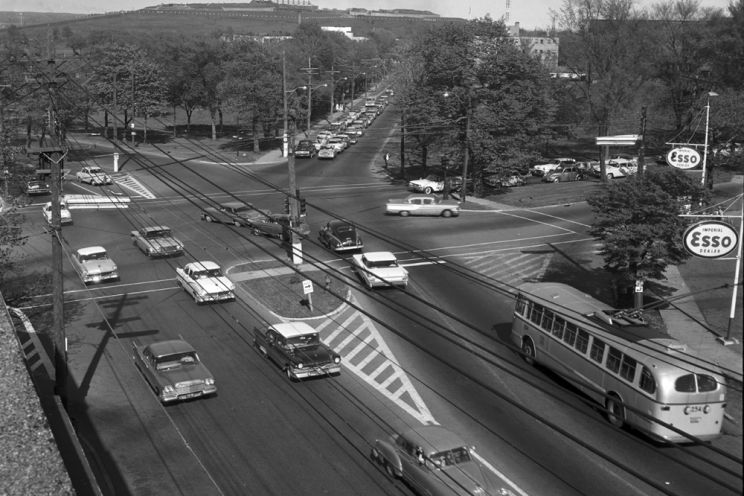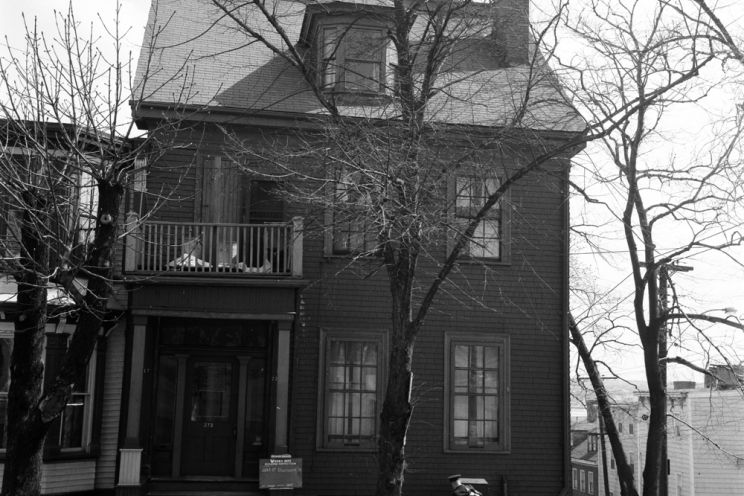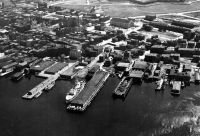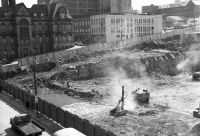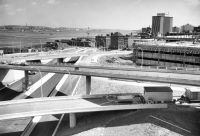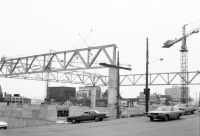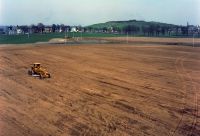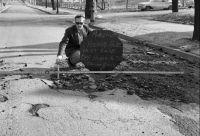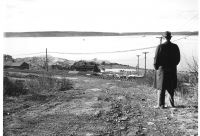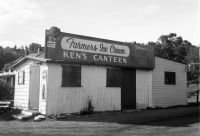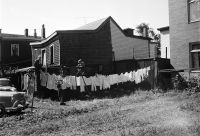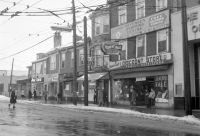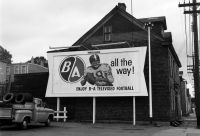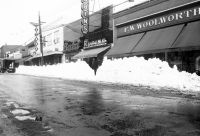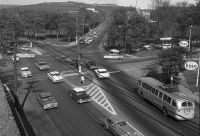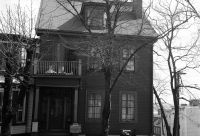 Media stories on this project:
The hours of scanning and research to identify and provide context to these images was made possible by funding provided by the Nova Scotia Department of Communities, Culture and Heritage through the Provincial Archival Development Program.