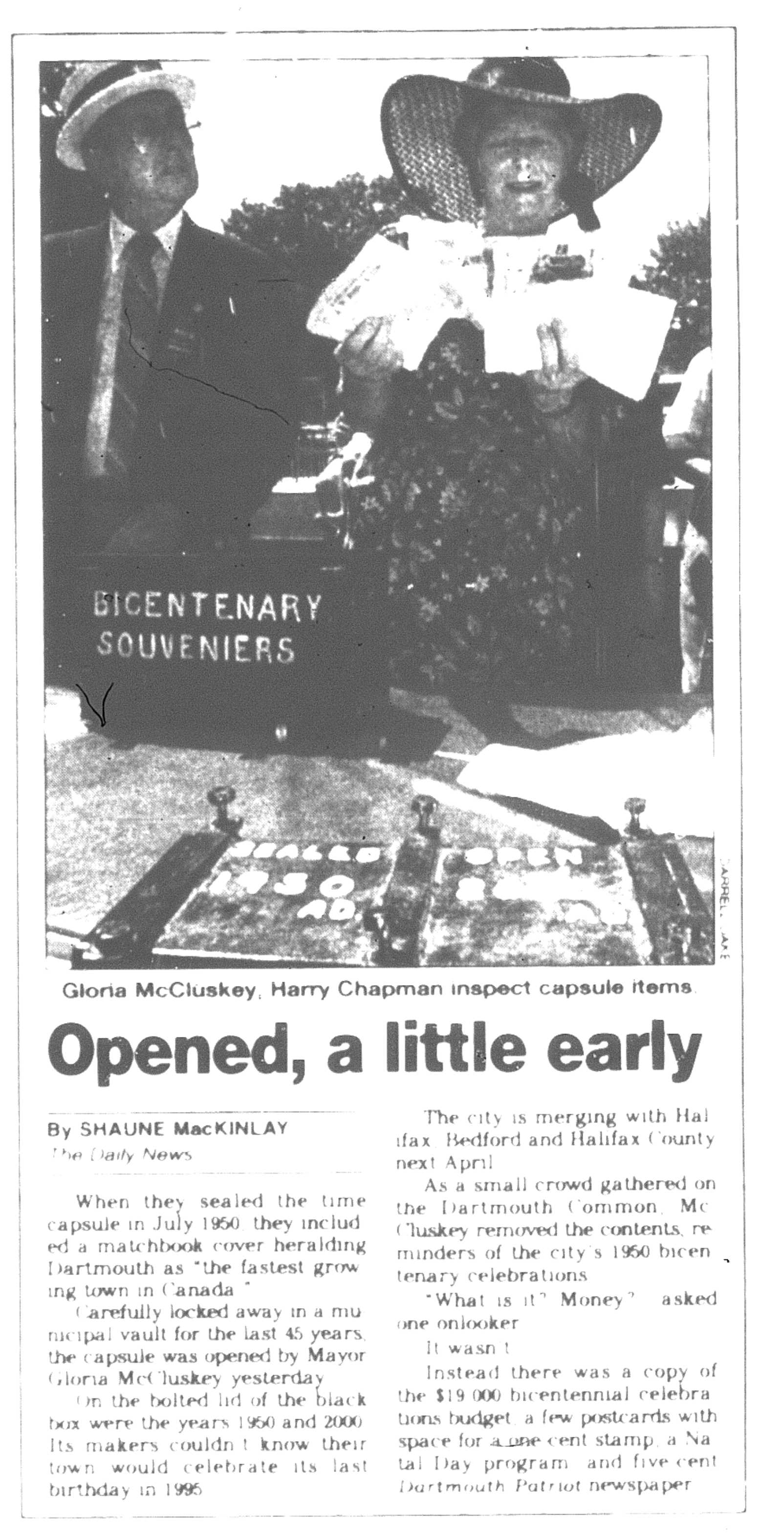 In 1950 the Town of Dartmouth celebrated the 200th anniversary of its founding. A time capsule was created to commemorate the bicentennial, and though it was intended to be opened for the 250th anniversary in 2000, Mayor Gloria McCluskey decided to open the capsule on July 30, 1995 for what was considered as Dartmouth's last birthday party before it merged into Halifax Regional Municipality in April 1996.   
The news clipping on the left describes the time capsule and shows the Mayor McCluskey and local historian Harry Chapman at the opening on the Dartmouth Common.
This virtual exhibit presents a selection of contents from the time capsule, which can be viewed in its entirety at the Halifax Municipal Archives.
Time Capsule Contents
Contents of the Bicentenary time capsule include:
Programmes from Bicentennial events;
Invitations to the Bicentenary events;
Post-cards of 1950s Dartmouth;
Copy of The Patriot newspaper from July 20, 1950
Posters for the "Old Time" Market;
Bicentennial Committee minutes, budget, stamp, and ribbon-badges;
I.O.D.E. Bicentennial Committee minutes;
Mounted plaque of the town logo with the Bicentenary banner;
Promotional book of matches;
64 photographs (see selection below)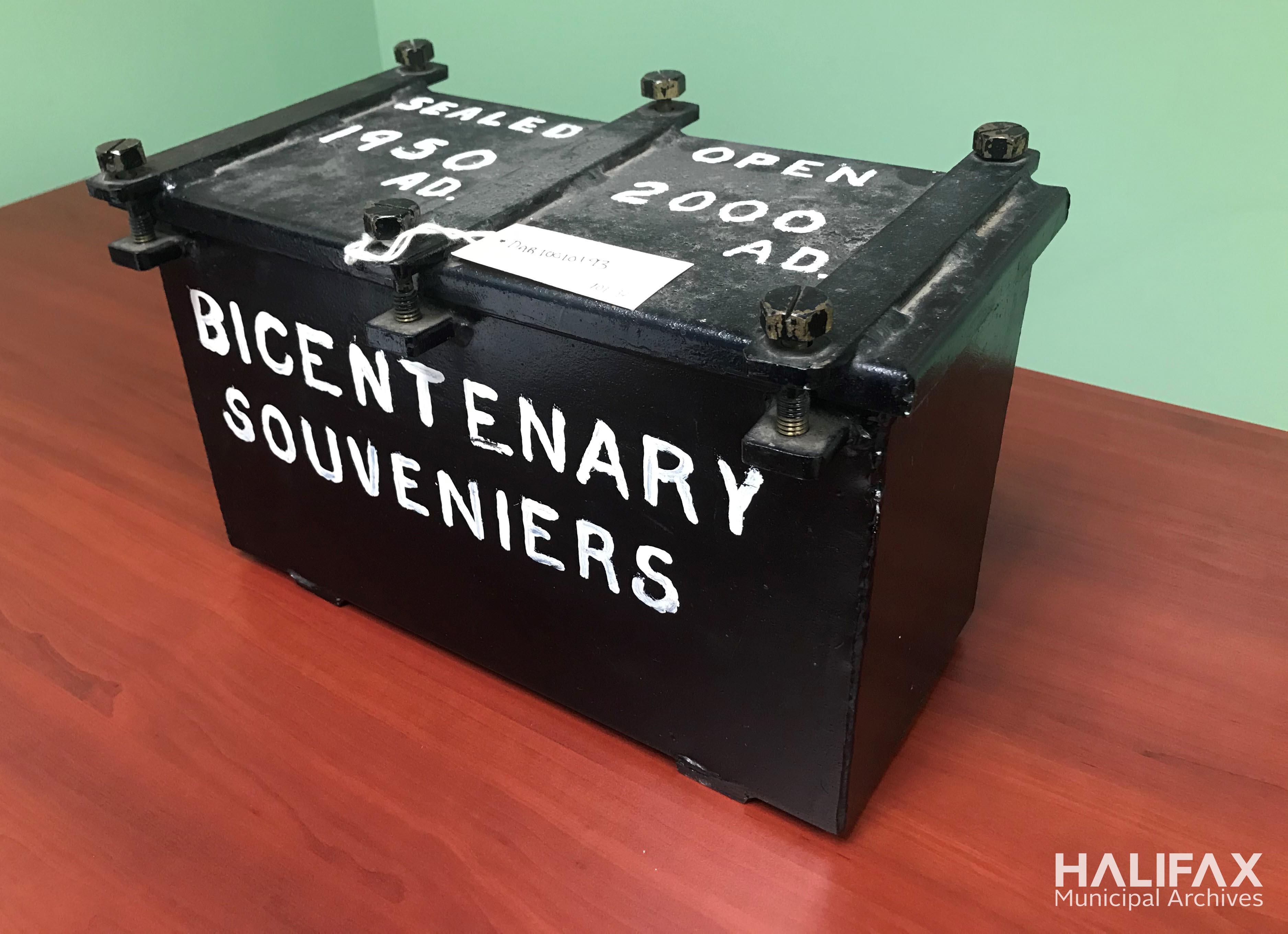 The Dartmouth Bicentennial and Old Home Week Committee was established in 1946 and chaired by Arthur C. Pettipas (Mayor, 1948-1950). The Town of Dartmouth provided $25,000 to the Committee to organize the 10-day celebration for the 200th anniversary of the founding of Dartmouth.
See the full time capsule description in the Municipal Archives' online database.
Photographs of Bicentenary celebrations
Below is a selection of the 64 photographs taken by Benjamin Studios and placed in the time capsule. See the Archives Database to view all 64 images.
Contact the Municipal Archives if you can help identify any of the people or places shown in these photographs.
Natal Day Parade photographs - August 2, 1950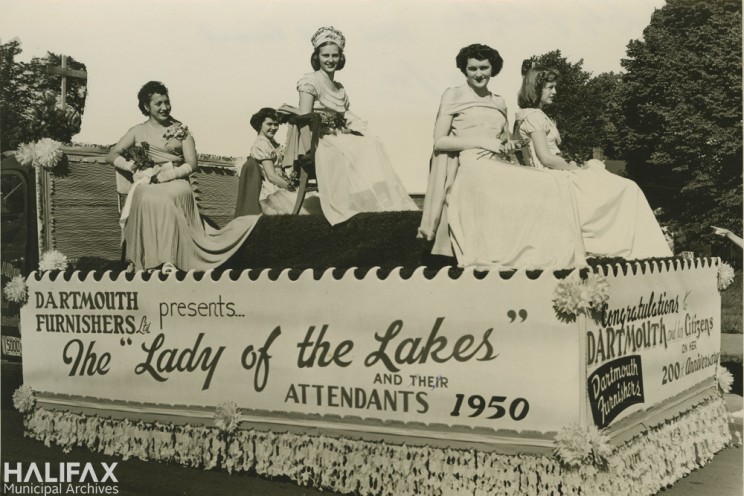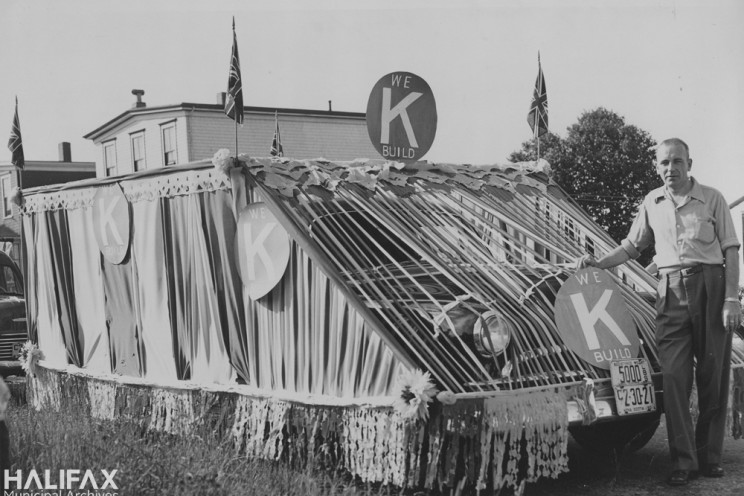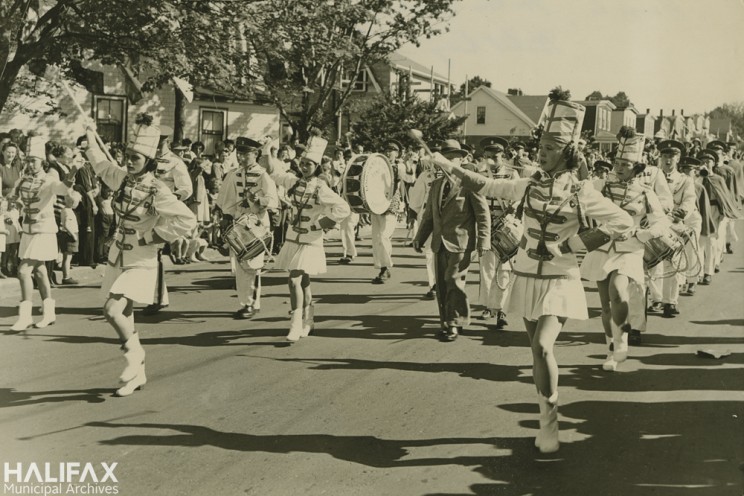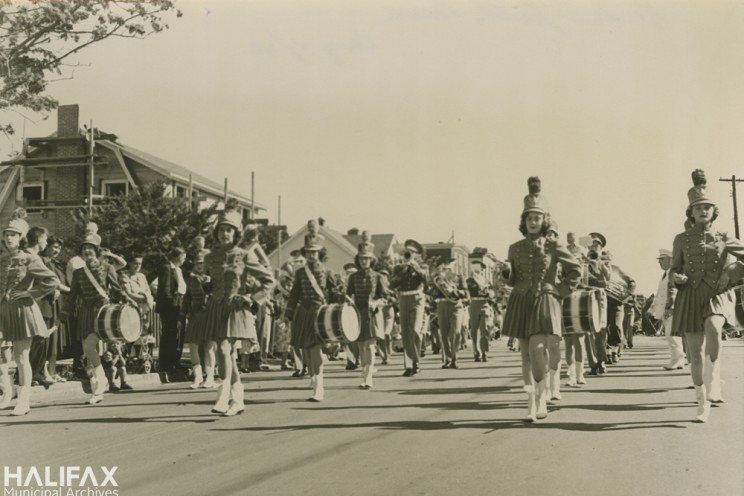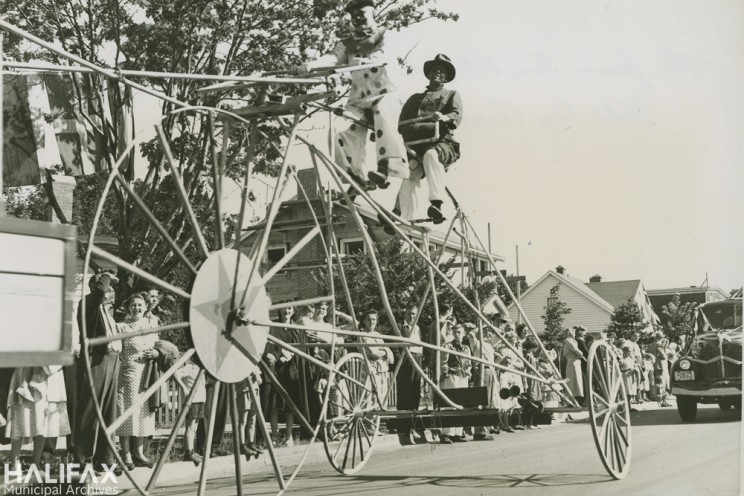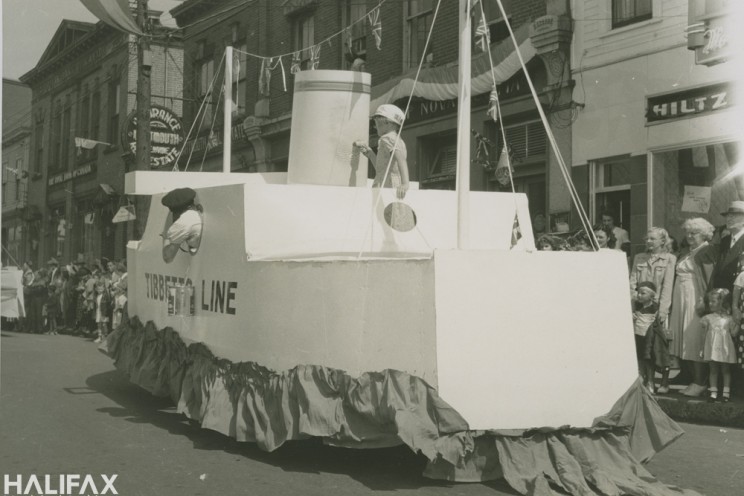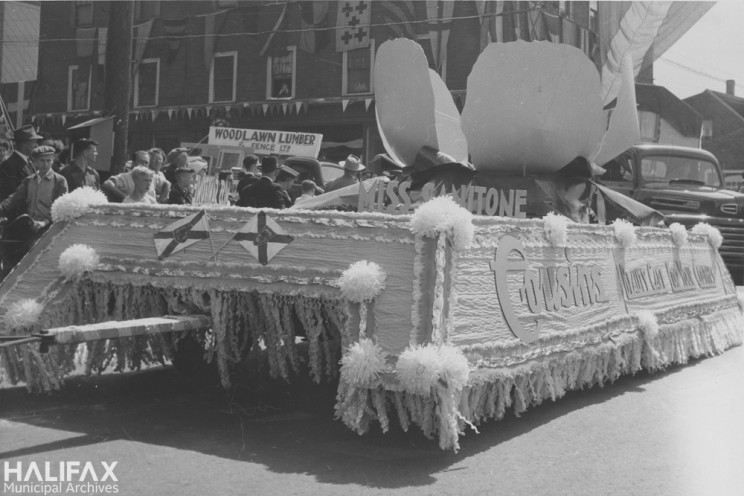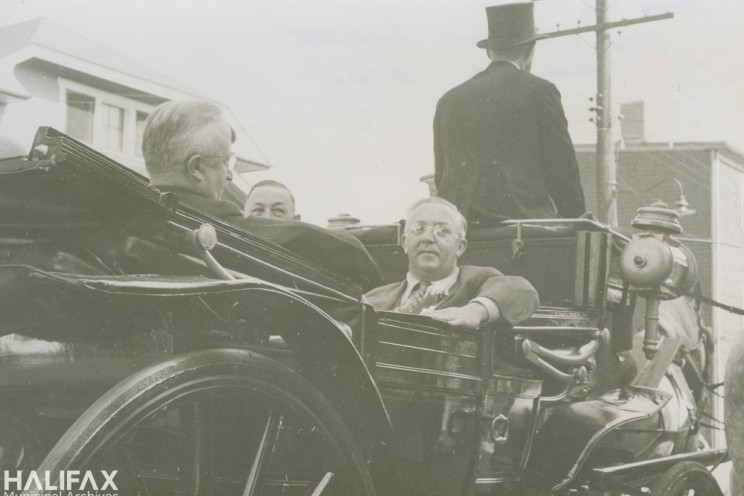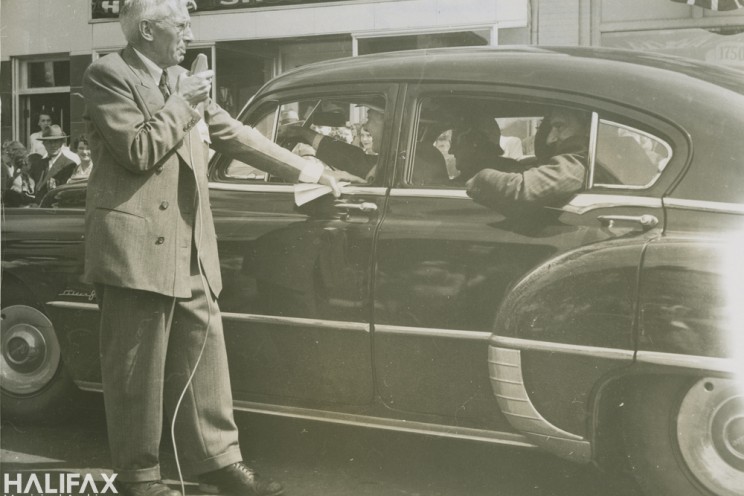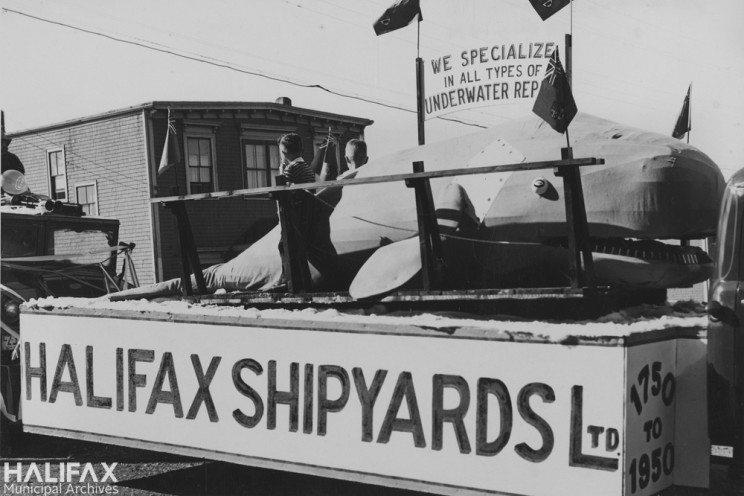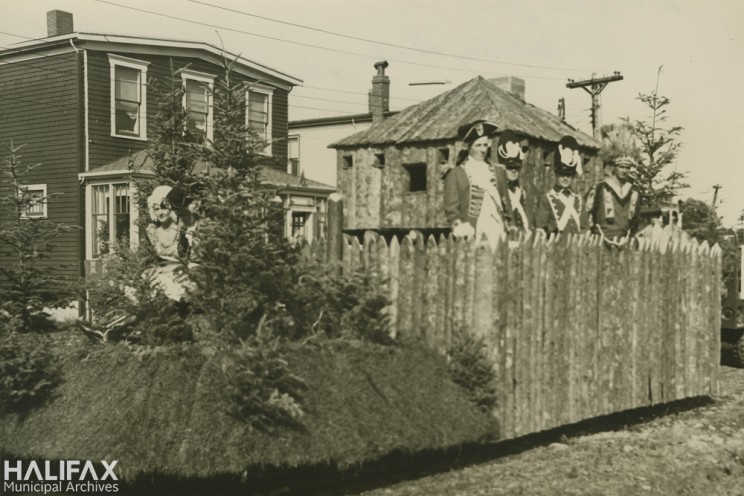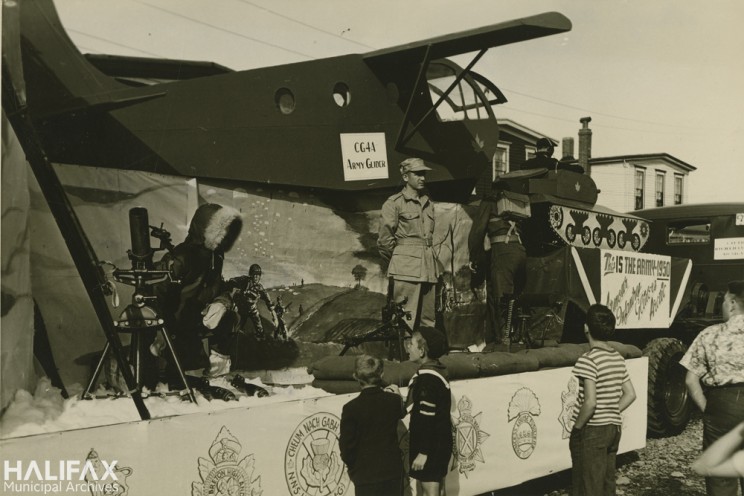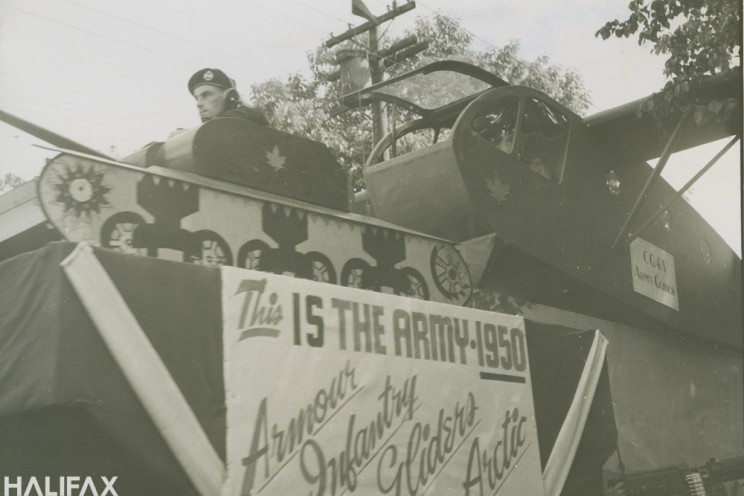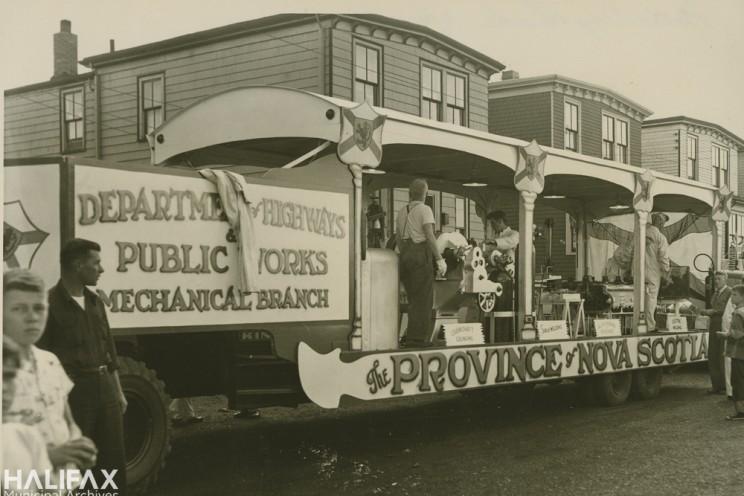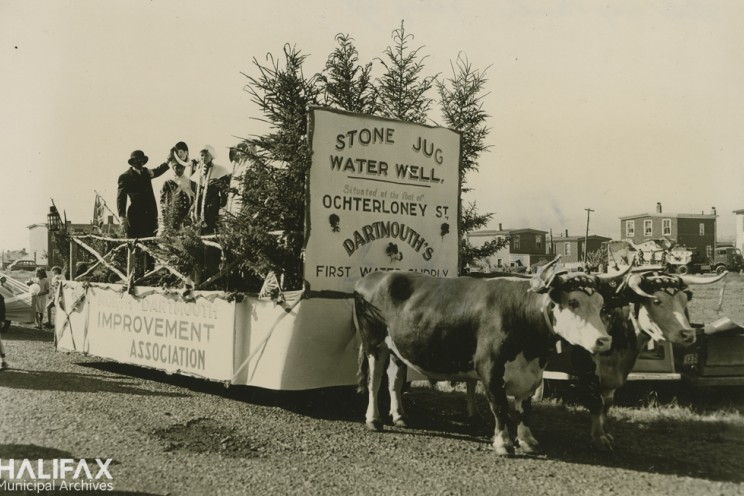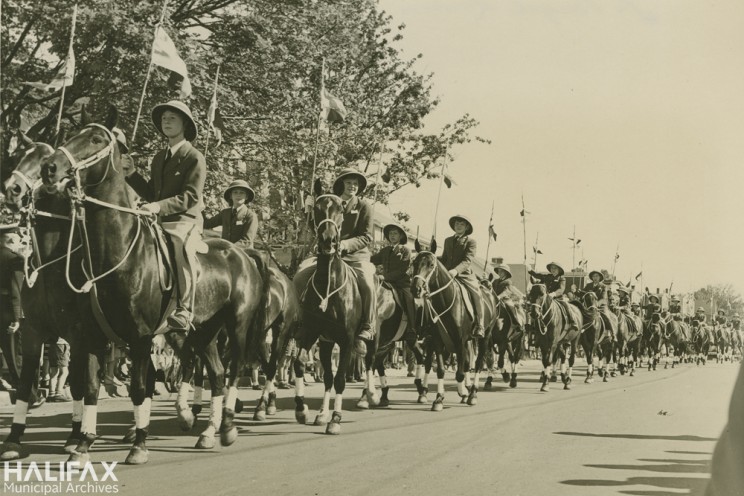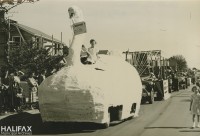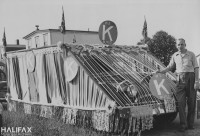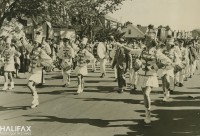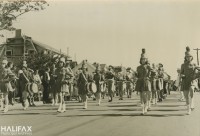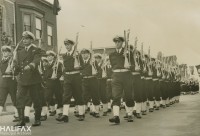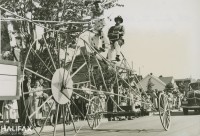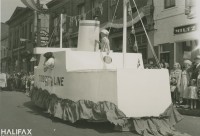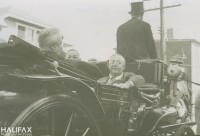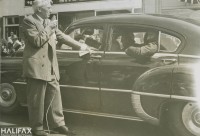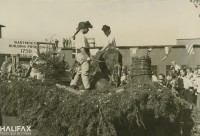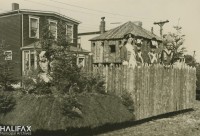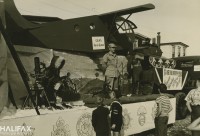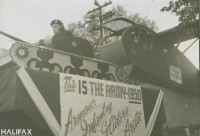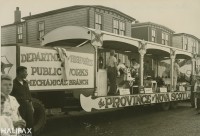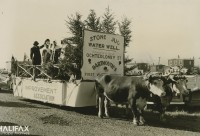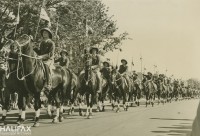 Youth Day photographs, August 7, 1950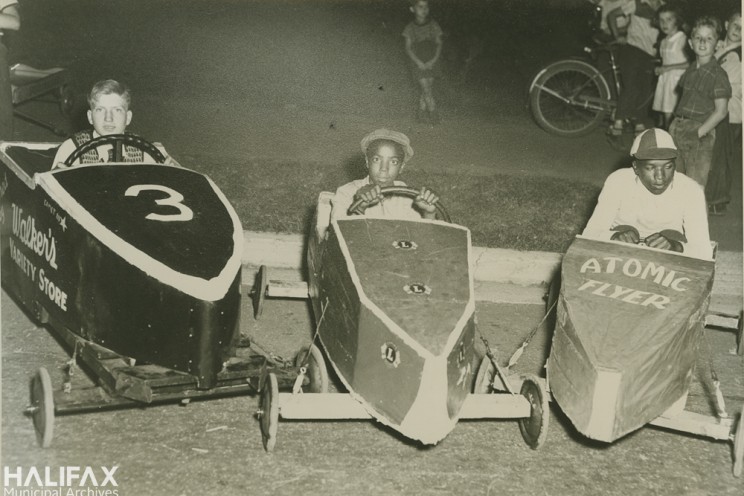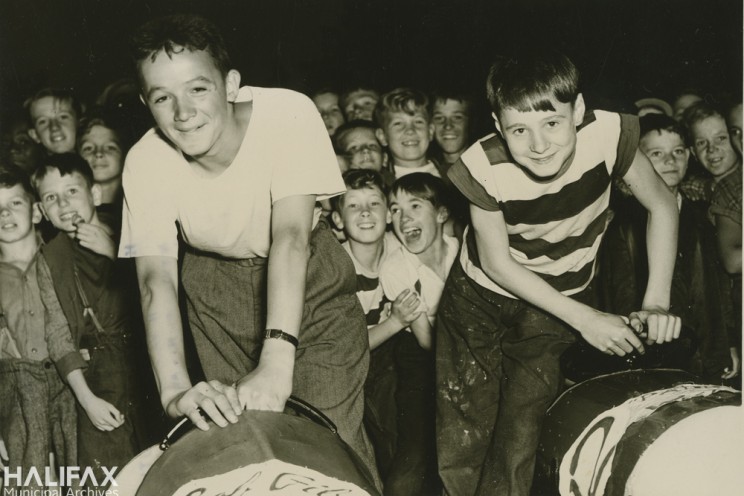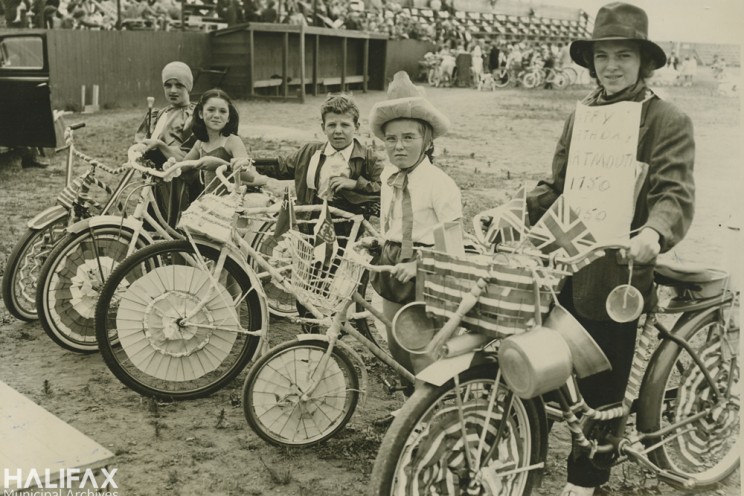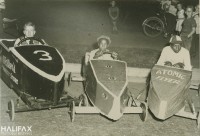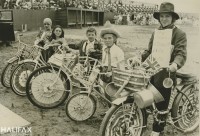 Photographs of Venetian Night on Lake Banook - August 8, 1950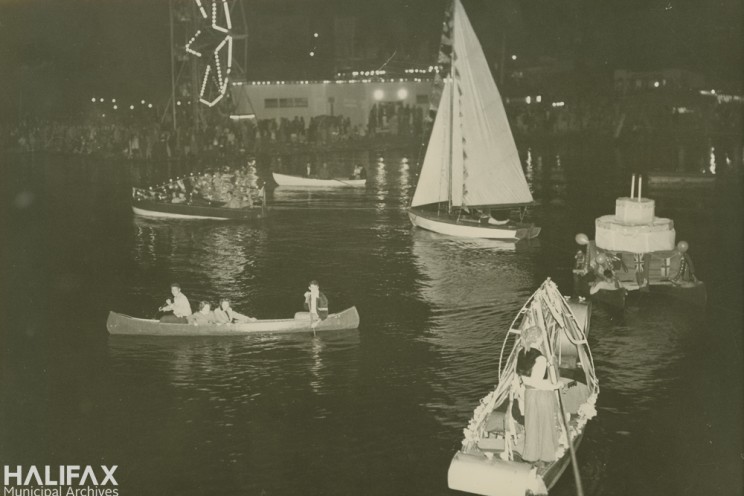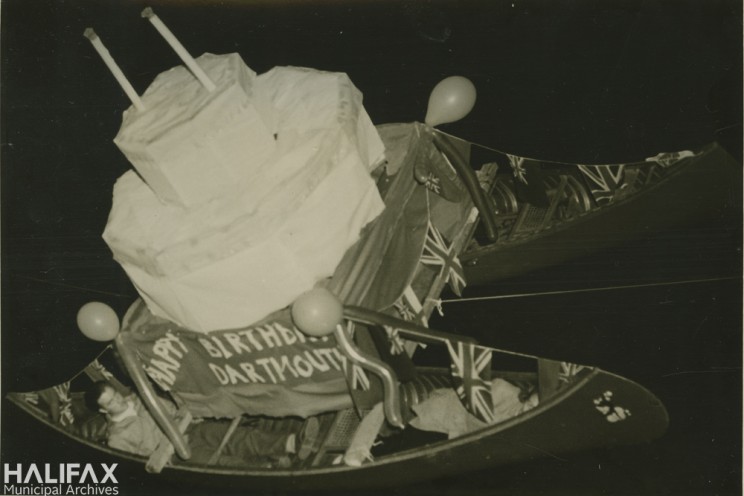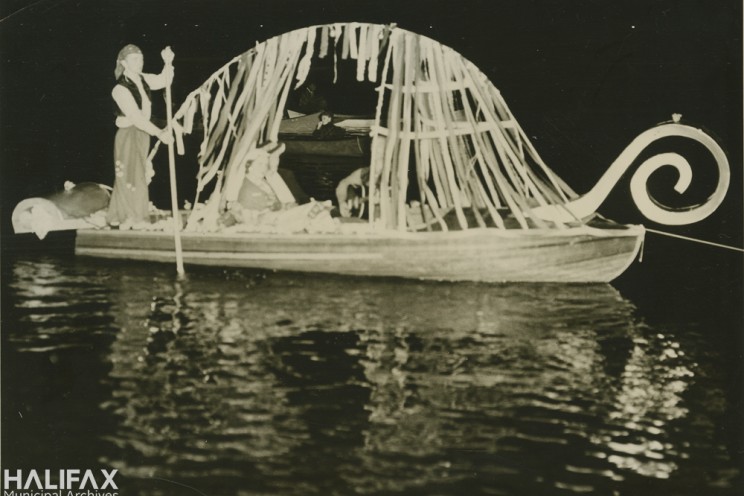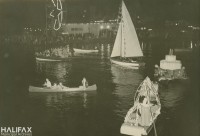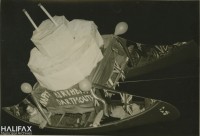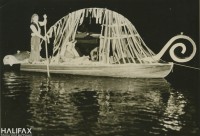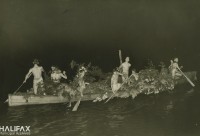 Sporting Events photographs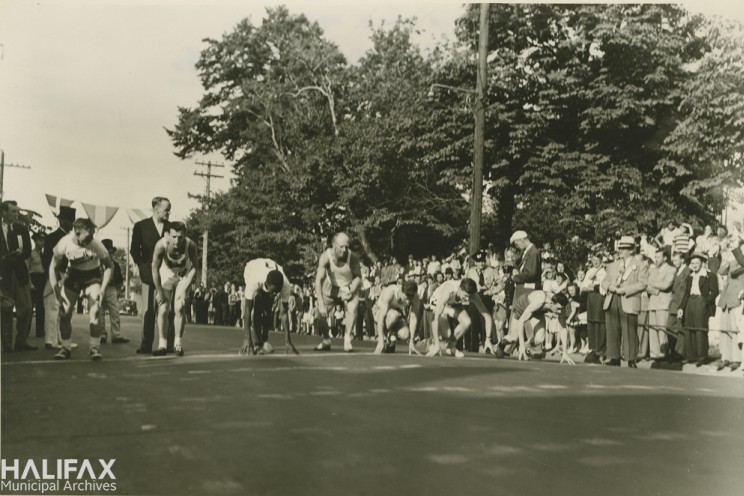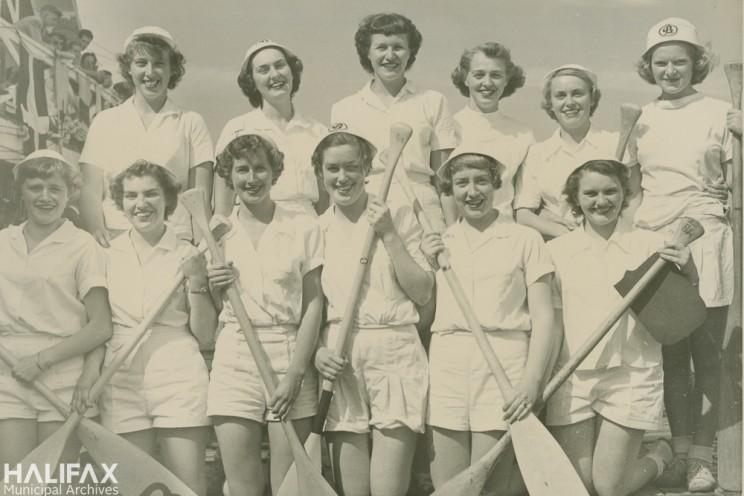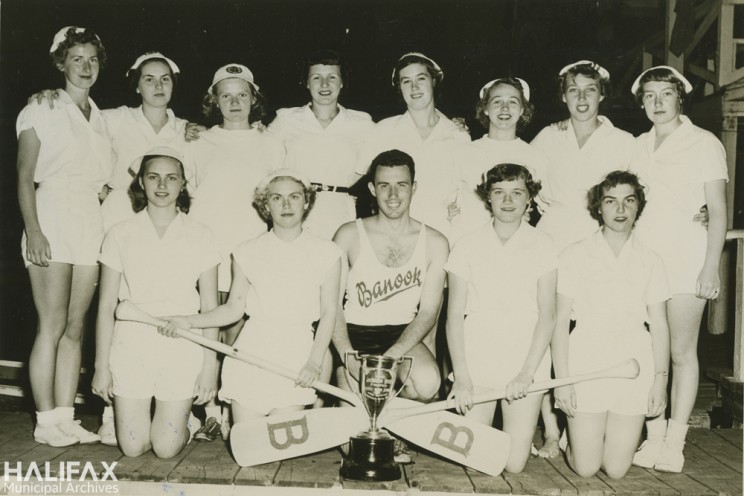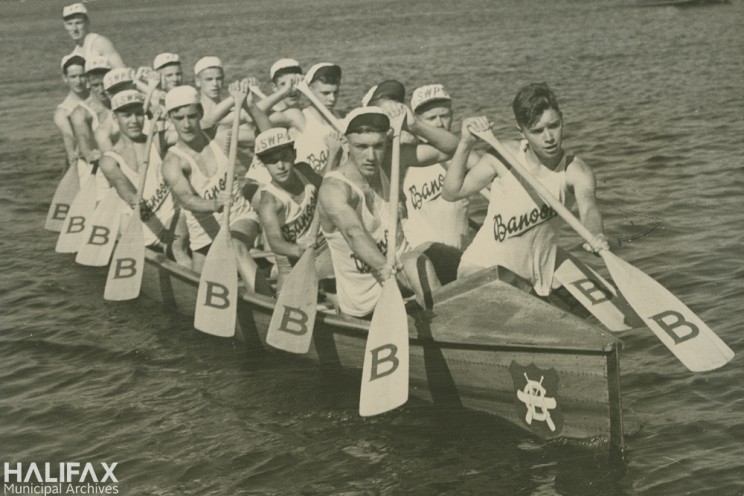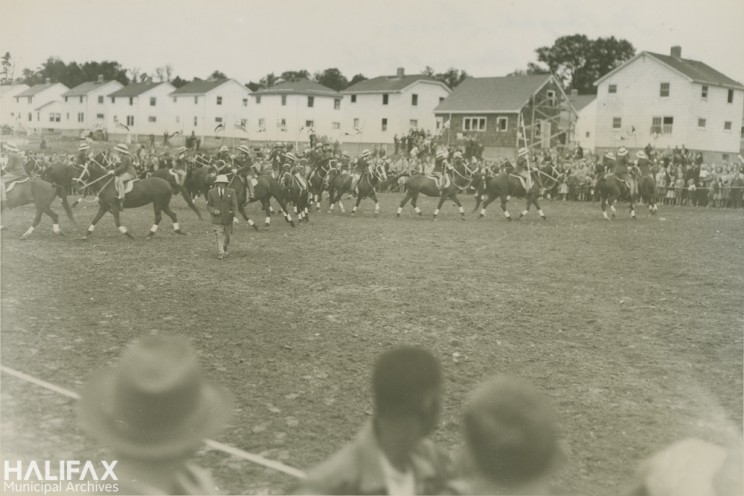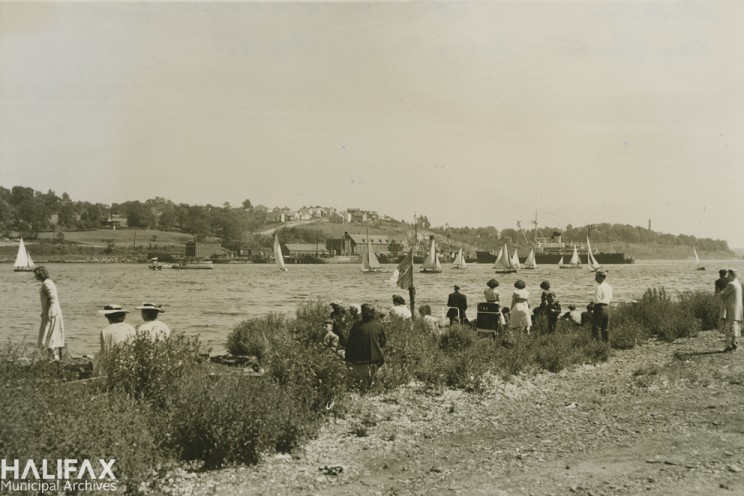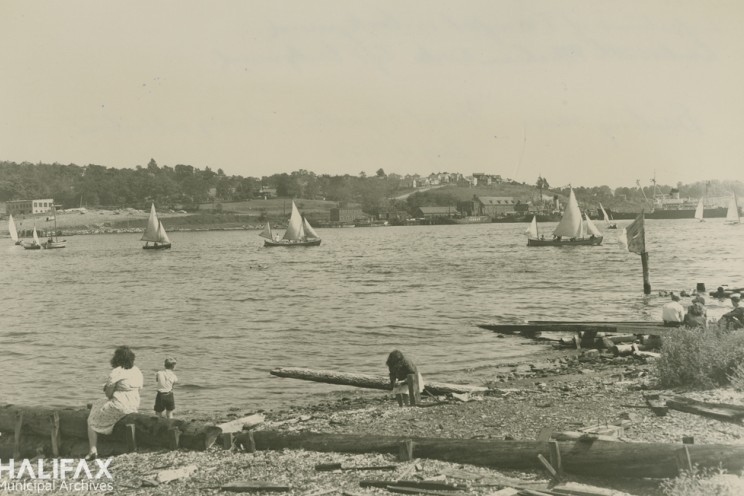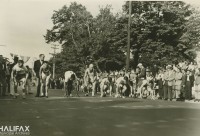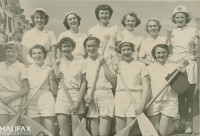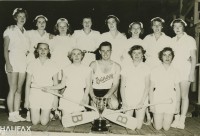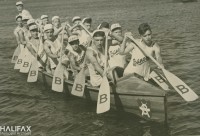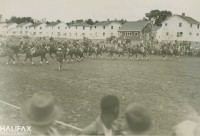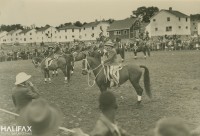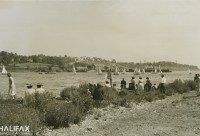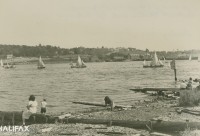 Cultural Events photographs