The "Road to Nowhere" was one of the early manifestations of an urban renewal plan for the Halifax Peninsula. Several city blocks downtown were demolished and their streets closed to make room for what would become the Scotia Square commercial block and the Cogswell Interchange area. The Harbour Drive proposal was eventually halted by public opposition to the planned demolition of waterfront buildings, which were later recognized as significant heritage properties and developed as Historic Properties, vital to the city's heritage and tourism sectors.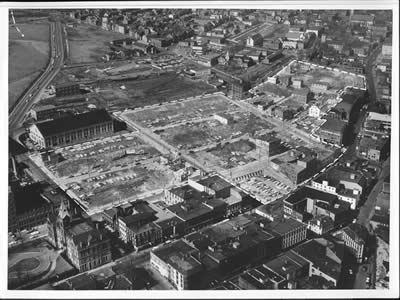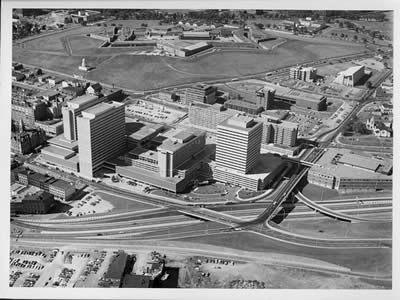 Harbour Drive Proposal, 1963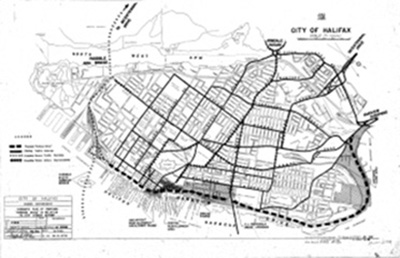 The Cogswell Street Interchange was designed to integrate the proposed Harbour Drive with the existing street system, as well as possible "future artery improvements," such as a third harbour bridge and a bridge across the North West Arm to connect to Bicentennial Drive (Highway 102).
Other sources
The Municipal Archives holds the records of Lou Collins, one of the leaders of groups opposed to Harbour Drive. His files document the concerted fight to stop the proposal.
For their March 27, 2013 public forum on re-imagining the Cogswell Interchange, CBC Halifax created a special report: "Road to Nowhere".